Get productive and effective Professional IT Services & Technology Consulting with us!
Magnify It is one of the leading companies that can assist you in leveraging market solutions. You can now get innovative solutions to gain a competitive advantage. We can assist you with our Mobile Application Development, Web Development, Graphic Design, GIS/Telecom Design, and Digital Marketing Services.
Better Reach
Magnify It will assist in reaching out to your audience in a better manner through our services.
Effective Visibility
You can now create an effective strategy to increase your website's visibility and sales.
Business Enhancement
We at Magnify It assist in implementing effective SEO and Digital Marketing to enhance your business growth.
Overall Business Growth
We will assist you in growing your business/ website in every possible way, from website development to increased visibility.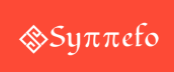 Fill Out The Form Below To Get In Touch With Us